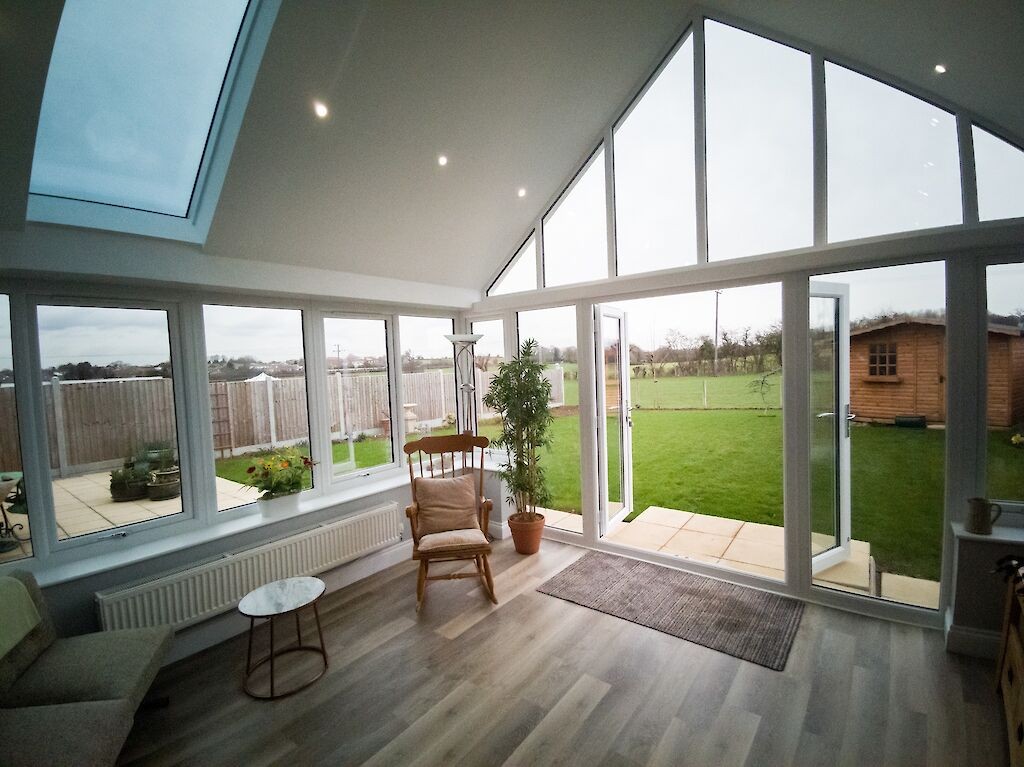 Replacement Conservatory Roofs Sherborne
At Bill Butters Windows, we offer modern replacement conservatory roofs in Sherborne, Dorchester, Yeovil, Crewkerne, Gillingham and nearby Dorset areas. Get started on your replacement conservatory quote today by simply using our handy online quoting engine, and we will share a bespoke quote tailored to your requirements.
Whether you are looking for a glass, tiled or solid replacement conservatory roof, we have it all. In this scenario of rising energy prices in the UK, it is more important than ever to pay attention to the thermal efficiency of your home. Enhanced thermal efficiency is the most effective method for combating rising energy costs and reducing electricity bills. If your home is more energy efficient, you will be able to retain heat inside naturally. This is where our replacement conservatory roofs can help Sherborne homeowners.
Our replacement conservatory roofs are meticulously designed to withstand even the harshest weather conditions. With our modern double glazing, you can maintain a cosy, warm environment throughout the year. Learn more about our replacement conservatory roofs by contacting our experienced staff or requesting a free quote today!
Choose your style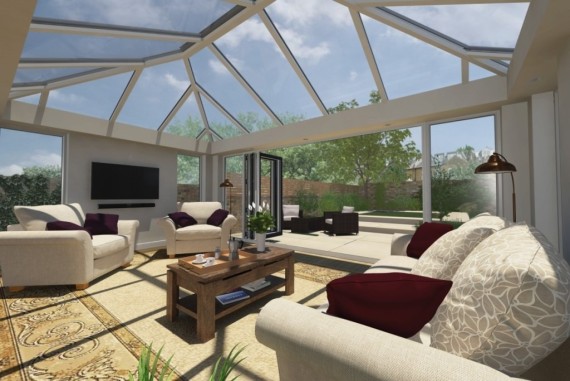 Glass Conservatory Roof
Create a bright and modern living space in your Sherborne property with the help of our glass conservatory roofs. Replace your old conservatory roof with a high quality glass roof for exceptional levels of transparency, allowing sunlight to flood your home. Our glass roof system will illuminate your glass conservatory's interior, creating a radiant and inviting environment. For those who plan to work in the conservatory, beautiful warm light filtering through the roof is an ideal solution.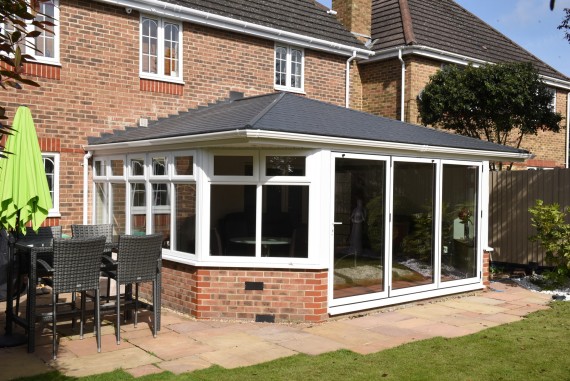 Tiled Conservatory Roof
Tiled conservatory roofs are perfect for Sherborne homeowners who wish to maintain a traditional aesthetic throughout their property. If you already have a tiled roof on another portion of your home, it may be necessary to carry that aesthetic into your extension. Choose our tiled conservatory roofs for a uniform appearance throughout your traditional home and conservatory.
No longer will your conservatory be too hot or too cold. With low U-values, our tiled conservatory roofs will keep your extension conservatory at a constant, comfortable temperature throughout the year.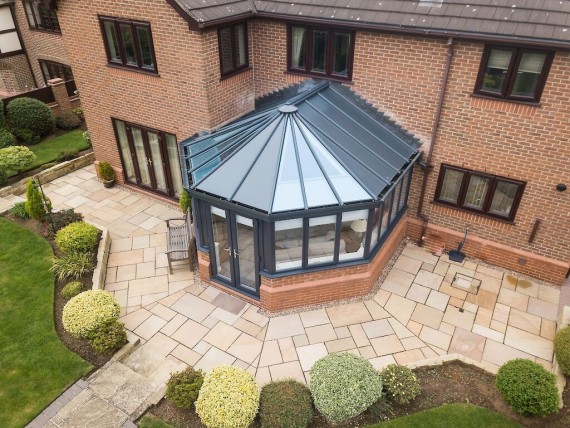 Solid Conservatory Roof
When you choose Bill Butters, you can say goodbye to fluctuating temperatures in conservatories. Our selection of solid conservatory roofs is constructed from innovative materials that retain heat within your conservatory. This will produce a warm and cosy extension space, keeping you warm and comfortable throughout the year.
They are made to the exact dimensions and specifications of your home. You have complete control over the placement of glass panels, thereby maximising the amount of natural light entering your Sherborne home.
Replacement conservatory roof PRICES IN SHERBORNE
Replace your old conservatory roof with our modern and high quality alternative. We offer versatile conservatory roof options for your property. Visit our Sherborne showroom today to experience the breathtaking designs and features.
For more information, don't hesitate to contact us at 01935 816168 or via our online contact form. Alternatively, you can use our online quoting engine to receive a free, personalised price estimate for the replacement conservatory roof.