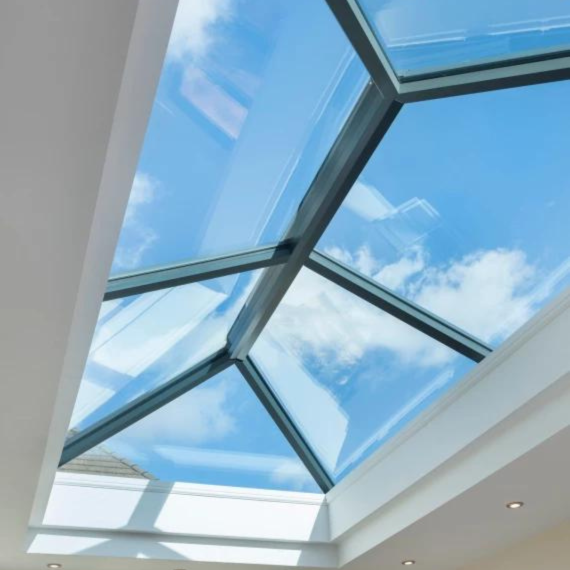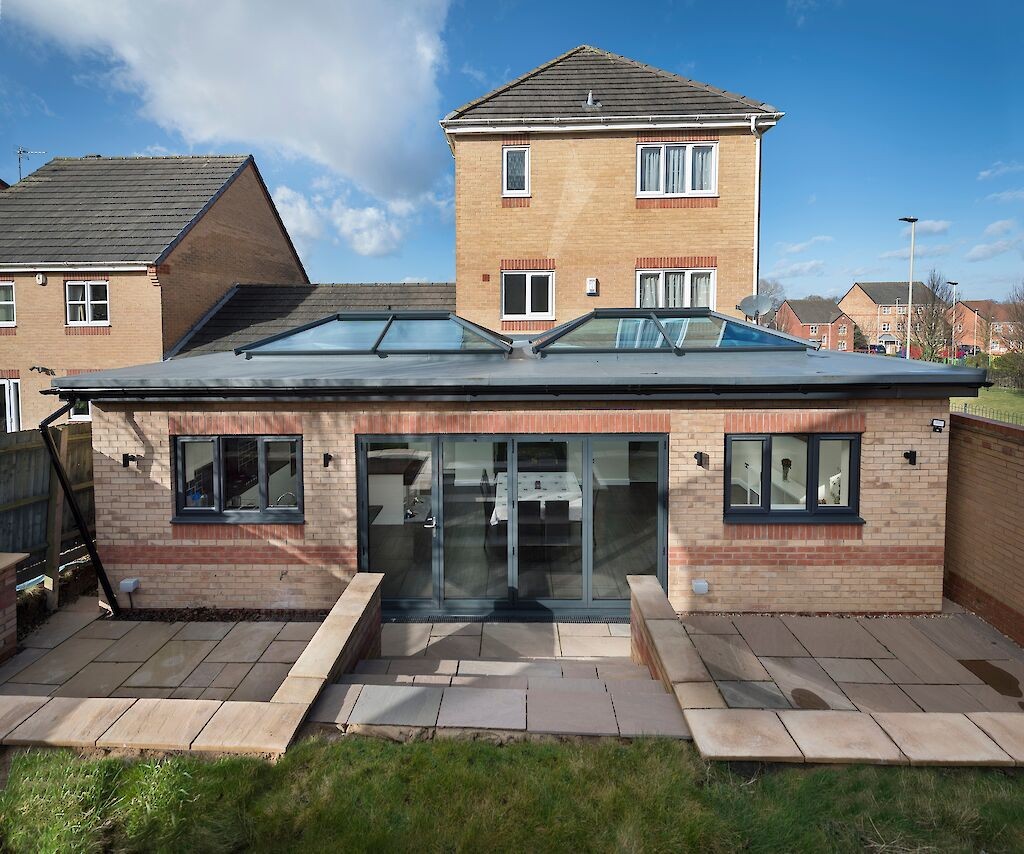 Lantern Roofs Sherborne
At Bill Butters Windows, we provide a comprehensive range of lantern roofs in Sherborne, Shaftesbury, Dorchester, Yeovil, Gillingham, Crewkerne and surrounding Dorset areas. With fewer and slimmer bars than other systems, our flexible lantern roofs transform the space with light and warmth. We allow you to design solutions according to your requirements and preference. Whether you want to highlight a dining room area, kitchen, bedroom or even bathroom, the Ultrasky lantern roof will support your creative aspirations and empower you to create a stylish space that is perfect in every way.
Whatever property style you own, our roofs will boost the appeal of your property, allowing you to create a seamless fit with a traditional or contemporary home. The result will be as you envisioned it, increasing the market value of your Sherborne home.
You can be confident that our Ultrasky lantern roof will meet your design specifications. Its rectangular shape is available in a variety of custom sizes ranging from 1000mm x 1500mm to 4000m x 5850m. Slimmer and more minimalist designs are possible thanks to structural integrity.
We offer the option to select internal uPVC or aluminium under cladding for weather protection. These naturally strong construction materials do not absorb moisture, safeguarding your rooflight from mould and leakages all year.
Our lantern roof has fewer bars and more energy efficient glazing, allowing you to flood your space with abundant light and warmth. The stunning design of our lantern roofs creates beautiful sightlines and captures and focuses light from above, which is then redirected into the interior below. As it can span large areas, it is an ideal complement for spacious homes.
Start your dream lantern roof project using our online quoting engine and receive a bespoke quote instantly!
Key Features
The amount of natural light flooding the room is extremely important when extending your home, as bright spaces add comfort and the illusion of larger spaces. Our lantern roof's minimalist design, combined with the optimal fixed 25° pitch, is perfect for drawing natural light over a kitchen island or dining table.
Bill Butters provides roof replacement solutions that have been thoroughly tested against elements and can withstand harsh weather. You can rely on the triple layered storm shield protection and reduced bar frequency these excellent solutions offer that will keep your home protected all season.
Thermally broken components of our roofing systems eliminate the risk of condensation and lock warm air inside, reducing reliance on heating devices and saving you money on your energy bills.
While creating sleek and modern aesthetics around your Sherborne home, our lantern roofs can achieve U-values as low as 1.1 W/(m2K).
We give our homeowners creative freedom with various customisations, including manual or automatic roof vents. Regulate the temperature and filter out excess heat that would otherwise condense the space.
Your rooflight can be clad in aluminium or uPVC profile, internally and externally, depending on your budget and design preferences. Whichever material you choose, we will never compromise quality or performance.
download our brochure
Lantern Roof Prices in Sherborne
If you are looking to transform your property, choose our ultra modern lantern roofs. Visit our Sherborne showroom or contact us directly by calling on 01935 816168 or via our online form. Our friendly team members will assist you with any enquiries you may have.
Alternatively, you can use our free online quoting engine and receive a bespoke quote tailored to your specific requirements. We look forward to hearing from you.