---
The Energy Saving Benefits of Double Glazed Windows
Tuesday, 2 May 2023
At Bill Butters, we provide double glazed window installations that are designed to keep your living space as energy efficient as possible. High quality double glazing can help save you money on your energy bills, and keep your home at a comfortable temperature all year round.

We offer our robust and efficient double glazing services to customers across Dorset and the surrounding areas. With decades of experience in the home improvements sector, we know exactly what homeowners are looking for in their double glazed windows. In this article, we discuss one of the most important features- the energy saving benefits of double glazed windows.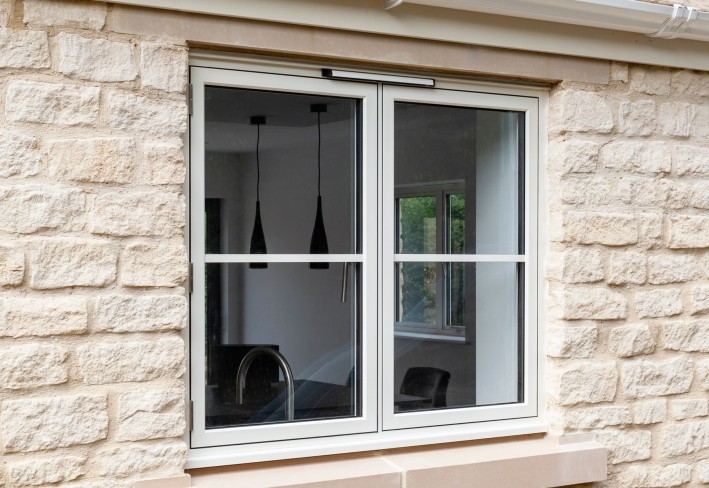 Why Does Thermal Efficiency Matter?

Are you looking to make your home more energy efficient while saving money? Investing in new, energy efficient double glazed windows could be just what you need. A lot of heat is lost through older or more damaged windows- meaning it costs more to heat your home each day. By upgrading your windows with double glazing, you can enjoy lower bills and a warmer home - whatever the weather. It's a great way to save money while also making your home more comfortable.

Given the current climate crisis, energy efficiency has become a top priority for all UK homeowners in order to reduce carbon footprints. Numerous solutions have been developed for this, such as installing energy-efficient appliances, boilers and insulation. Installing double glazing in your property is a great way to do your part for the environment- meaning less energy is used to heat your home.

Can Double Glazed Windows Help My Property?

By installing double glazing, you can reduce the amount of heat leaving your home and lower your energy bills. The two panes of glass trap air between them and provide better thermal insulation than single glazing, keeping the warmth in and the cold out. As a result, your home stays warmer for longer- so you don't have to use as much energy to keep it at a comfortable temperature.

Double glazing is more effective than single glazing due to the air gap between the two glass panes. This air gap has a lower thermal conductivity, meaning it's more difficult for heat to travel through it and get lost in the outside atmosphere. These windows also efficiently reflect solar energy, ensuring your home has a comfortable, regulated temperature all year round- whether in powerful sunlight or harsh, cold conditions.

Double glazing is a great choice for those looking to increase their home's energy efficiency. With up to a fifty-five percent reduction in heat loss compared to curtains, blinds and shutters, double glazing offers exceptional thermal performance. Its unique design also ensures added protection against the cold weather, making it the ideal choice for anyone who wants to insulate their home better.
What Energy Saving Benefits Does Double Glazed Windows Provide?

Double glazing is a great way to reduce your energy bills as it provides increased insulation for your home. By trapping air between two panes of glass, it helps to keep warm air circulating inside your property, while preventing cold air from entering. This improved thermal efficiency allows you to maintain a comfortable temperature in your home with less energy, which can save you significant amounts of money in the long run. With energy prices climbing each day in the UK, there's no time better than now to get started on updating your double glazing.

Double glazing can also help with the aesthetics of your property. Older windows are more likely to become damaged or feature a garish yellow tint that shows their age. Updating your windows with fresh double glazing could be the perfect thing to give your property a boost. This is especially important if you're looking to sell your home, where the aesthetic appeal of your windows is an absolute must.

Potential buyers will also be keen to know about your new double glazing installations. Prospective homeowners are always looking for ways to keep their energy costs down- and by replacing your windows, you can not only benefit yourself but also the property owners you sell to, should you choose to part with your home. This is definitely important to think about long term if you're planning to sell your property!

Replacing your windows with new double glazing can also help to mediate any damage to the frames or seals of your existing windows. Draughts, condensation and water ingress, are likely culprits that lower the efficiency of older windows. By opting to replace your glass with double glazing, these issues can be easily identified and mediated. When you work with a supplier who cares about the health of your windows, these issues will be brought to your attention as part of the installation process- meaning these important aspects are less likely to be missed.
Contact Bill Butters Today

Looking for double glazed windows in Dorset and the surrounding areas? Bill Butters has you covered. We offer bespoke installations, unmatched attention to detail and flawless customer service that you'll be sure to remember. We provide products for both residential and commercial improvement projects.

Get your free quote today using our online quoting tool, or contact us using our online contact form. We'd love to get started on your new double glazed windows today.