---
5 Conservatory Roof Ideas For Your Home
Wednesday, 16 August 2023
There are many reasons why you may wish to replace the roof on your conservatory. Perhaps it is deteriorating in appearance or no longer delivering in terms of thermal efficiency. Either way, here is a round up of 5 different conservatory roof ideas that can spice up your home.
1. Ultrasky Roof
The energy-efficient and lightweight Ultrasky Roof is intended to create brighter living areas, letting the most light into your lovely conservatory or extension. The aluminium Ultrasky roof, which extends to the eaves beam, is lighter and has fewer bars than a typical roof on a conservatory or extension. The roofline has an improved appearance with a range of external aluminium cornices and covered gutters. What's more, is that your conservatory or extension can stay cosy and comfortable all year long.
2. Livinroof
With an Ultraframe Livinroof from Bill Butters, you can combine the best features without having to choose between solid or glass conservatory roofs. Livinroof can provide you with the necessary design flexibility, whether you're preparing to build a new home extension or replace an old conservatory roof. With this amazing solution, you may enjoy the security and comfort of a solid roof without sacrificing natural daylight.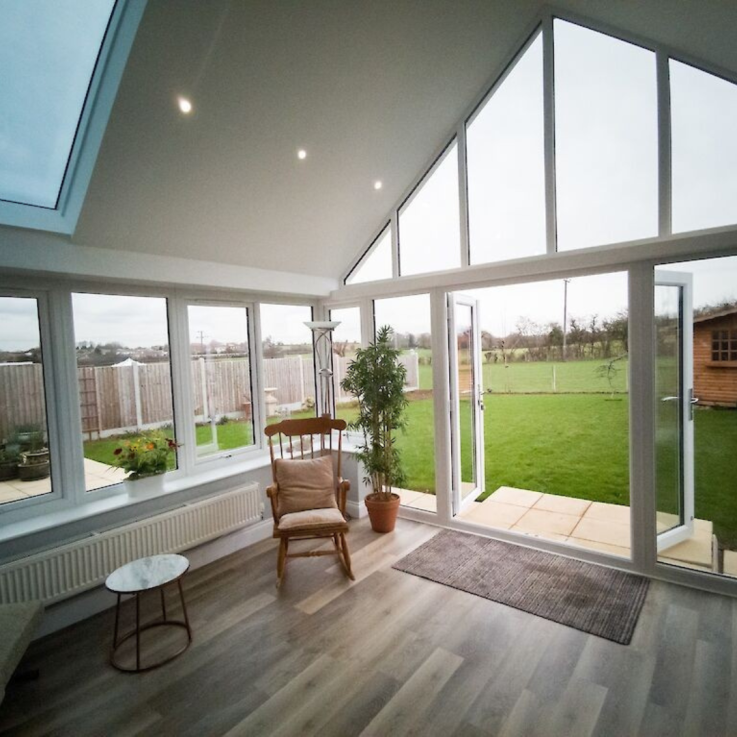 3. Ultraroof
Ultraroof is an excellent option if you would like a tiled conservatory roof that looks exquisite and offers exceptional thermal insulation. Your home can be warm and cosy throughout the entire year; this means that there is less need for heating systems and homeowners could be spending less on their monthly heating bills. Whether you're building a new conservatory or need a replacement roof, our tiled conservatory roofs can reward you with a light, pleasant interior. In addition, these roofs are waterproof and simple to maintain, so homeowners won't have to worry about leaks, mould, or rot.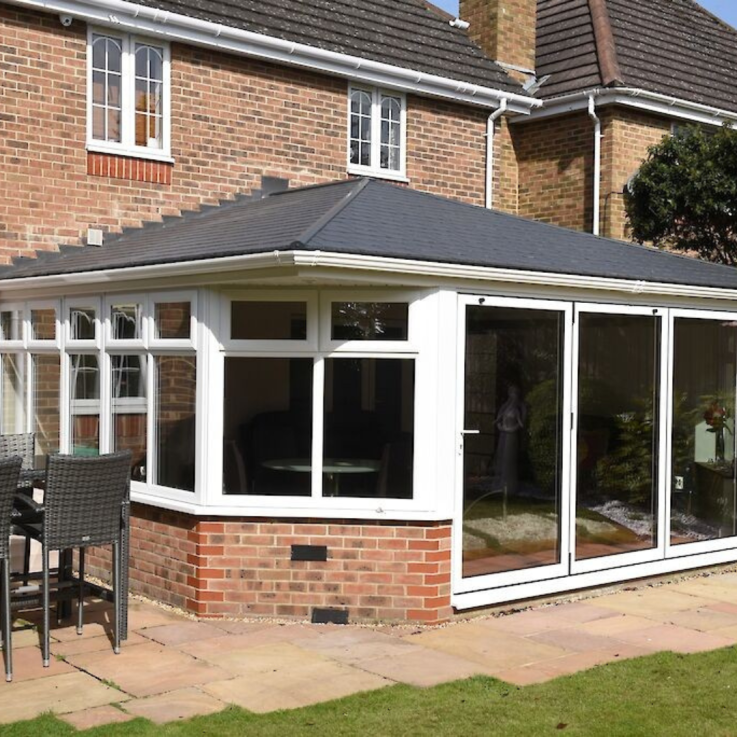 4. Lantern Roof
Lantern roofs are a versatile home improvement that can fill a room with light and warmth while using fewer and slimmer bars than previous systems. Whether you want to draw attention to a dining area, kitchen, bedroom or even bathroom, our lantern roofs will enable you to design an environment that suits your lifestyle. Regardless of the style of property you own, our lantern roofs can improve its kerb appeal and increase the market value of your home.
5. Flat Skylights
Beautiful flat skylights are created with optimal visibility and security in mind, while providing a touch of elegance. With our frameless flat skylights, you may take advantage of additional natural light that can be directed precisely where you want it, making it ideal for a large kitchen or living room. Our ultra slim flat skylights allow homeowners to pleasantly observe the clear sky from inside while sitting flush with the interior plasterboard. Modern technology is used to install the frame, which makes your roof completely leakproof and ensures that no draughts or water enter your property.
Utilise our extensive selection of conservatory roof options to create the perfect conservatory and living area. Get a free, bespoke quote for your ideal conservatory project by utilising our online quoting tool!