---
What is the best roof for a conservatory?
Wednesday, 15 March 2023
Are you looking for the best type of roof for your conservatory?
Whether you are installing a brand new conservatory or looking for a replacement conservatory roof, there are several factors to consider. With endless options available on the market, choosing the right fit for your home can be daunting. Bill Butters is here to help you make the right decision for your home.
While selecting the best conservatory roof, consider the style best suited to your property's existing structure. The energy efficiency of your building is another aspect to keep in mind as well as the material that you use. Thankfully, we offer some of the most incredibly insulated roofs, which achieve the lowest possible U-values and are fitted by experts to ensure weather protection. Explore our wide range of roof styles and determine the best conservatory roof for your home.
You can always call our experienced team, and we will provide you with free consultation services and a bespoke quote tailored to your requirements.
Glass Conservatory Roofs
A fully insulated glass conservatory roof looks stunning and allows abundant natural light to brighten your conservatory. We offer Ultrasky roof by Ultraframe, which is lighter than a traditional orangery and has fewer bars. Glass conservatory roofs also provide excellent weather protection. Even in the worst weather, you will not experience water leakages as these roofs are fitted with a triple layer storm shield.
With a glass roof, you can create a bright conservatory and a comfortable, relaxing space for your family. Alternatively, you can convert your glass conservatory into a home office.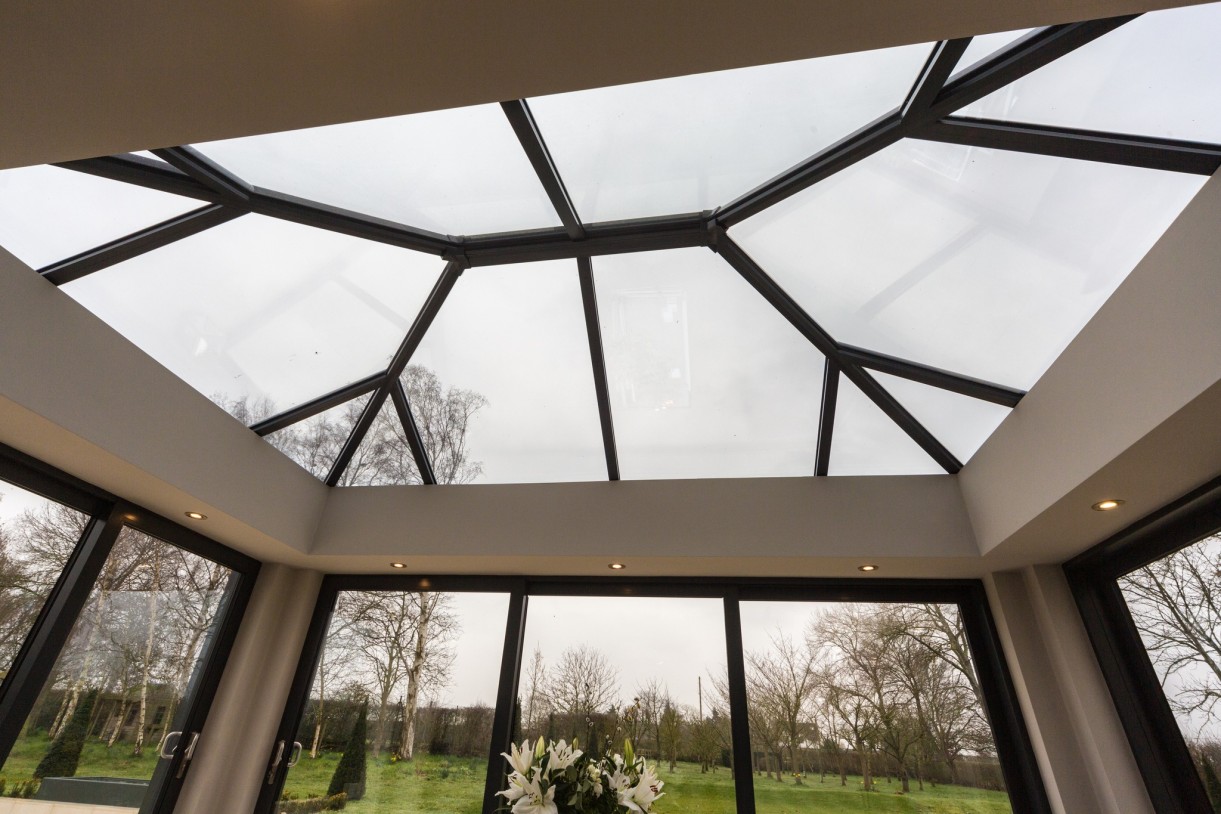 Tiled Conservatory Roofs
A tiled conservatory roof is ideal for homeowners who wish to retain a traditional aesthetic throughout their entire property. If you already have a tiled roof on another part of your home, it may be necessary to replicate that aesthetic in your conservatory. We offer Ultraroof by Ultraframe - the lightest tiled conservatory roof available on the market with only 38 kg/m2 in weight. A tiled roof will thermally insulate your living space, and with Ultraroof, you can achieve U-values as low as 0.17 W/(m2K).
Solid Conservatory Roofs
A solid conservatory roof will enhance the energy efficiency of your home, which means you can save money on electricity bills. Homeowners tend to ask us whether they will have to compromise natural light flow by selecting a solid conservatory roof. We offer a solution which allows homeowners to ensure warmth in their conservatory without sacrificing the light. Livinroof by Ultraframe is ideal for enjoying the benefits of both glass and solid conservatory roof styles.
Livinroof is made of fully insulated composite or aluminium exterior panels. It is also easier to install than other solid conservatory roofs because it is prefabricated and does not need to be cut onsite, reducing waste and disruption.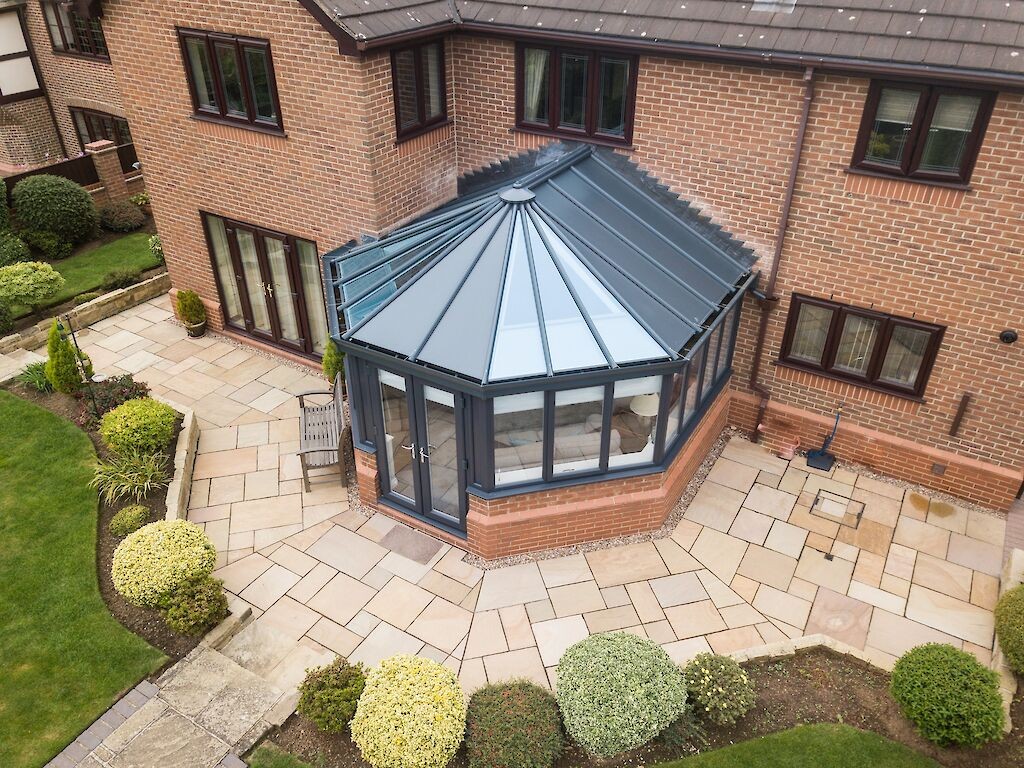 Conservatory Replacement Roof in Dorset
We offer attractive conservatory roof options in Dorset, and you can choose one that fits your style and requirement best. It is now easier than ever to design your unique conservatory by using our handy conservatory designer.
Please request a free, no-obligation quote today by entering your details in the contact form or using our online quoting engine. Begin your home improvement project with Bill Butters!